Living Your Life with Chronic Conditions
Knowing which foods promote inflammation and which foods typically prevent inflammation is essential.
There are millions of people suffering from chronic diseases that stem from inflammation.
Have you been recently diagnosed with a chronic disease? Or have you been living with chronic disease for years?
​
Living with Chronic Conditions
If you've been recently diagnosed, you'll know soon enough that living with a chronic disease is not a walk in the park. It's tiring to be on medications all the time, to keep an eye on everything you do in fear that it might trigger a flare-up. Energy is always in short supply, even with 8 hours of full quality rest, that is, IF you get a restful sleep. Even then, fatigue sets in and your productivity plummets and you miss out on all the amazing opportunities with your career, family, and loved ones.
It's tiring to be left out, anxious, and in pain all the time. Those living with chronic conditions know about it all too well.
There are millions of people suffering from chronic disease that stem from inflammation. Arthritis, cancer, IBS, sciatica, neuropathy, fibromyalgia, and so many others are needlessly suffering and with no end of pain in sight. We need to find better ways to deal with the chronic symptoms and finally be able to live happy normal lives.

But what can we do?
​
Managing your Symptoms with Nutrition
There is no specific diet to treat chronic diseases, but eating more of some foods and less or none of others can help some people manage their symptoms.
Nutrition is central in managing and, in some cases, completely removing your symptoms. Eating the right food, at the right amount will be able to help you; and potentially put your condition in remission.
Good nutrition for chronic disease patients improves energy levels, pain, and bloating, inflammation as well as the many symptoms that can occur. The goal is to know how to combat these symptoms and maintain an adequate diet.
If you want to reduce inflammation, eat fewer inflammatory foods and more anti-inflammatory foods. Base your diet on whole, nutrient-dense foods that contain antioxidants — and avoid processed products. Antioxidants work by reducing levels of free radicals. These reactive molecules are created as a natural part of your metabolism but can lead to inflammation when they're not held in check.
​
Your anti-inflammatory diet should provide a healthy balance of protein, carbs, and fat at each meal. Make sure you also meet your body's needs for vitamins, minerals, fiber, and water.
Starting Your Journey of Nutrition
Like all things, one of the hardest parts of doing something new is starting.
​
Meal planning can assist you in maintaining a healthy lifestyle by allowing you to be more mindful about your choices. The procedure does not have to be as difficult or time-consuming as you may believe. It does take more time upfront, but trust me, you'll be glad you did!
For an easy and hassle-free start, having the Anti-Inflammatory Meal Plan for Beginners on hand would be optimal. Starting the journey of an anti-inflammatory lifestyle through nutrition without a plan isn't sustainable. Especially at the onset, where you can make so many mistakes and get overwhelmed with the amount of conflicting theories and information available.
Benefits of Anti-Inflammatory Diets
An anti-inflammatory diet, along with exercise and good sleep, may provide many benefits:
Improvement of symptoms of chronic diseases such as arthritis, inflammatory bowel syndrome, lupus, and other autoimmune disorders

Decreased risk of obesity, heart disease, diabetes, depression, cancer, and other diseases

Reduction in inflammatory markers in your blood

Better blood sugar, cholesterol, and triglyceride levels

Improvement in energy and mood

Reduction of chronic pain by 60%

Improves recovery from wounds and injury

Heart health improvement
Camille Pratson
Many have started using the Anti-Inflammatory Meal Plan for Beginners as a starting point in the path to a healthier life. With a clear direction on where to go and what to do in an anti-inflammatory diet, success is inevitable.
Camille Pratsson reviews the Anti-Inflammatory Meal Plan for Beginners "I can't be happier to have found this guide! I have been using this to start my road to a healthy me as I am trying to eat healthier. Since I have arthritis, it causes me to have gained a lot of weight over the years because of this disorder that I just recently got diagnosed with within the past few months!"
This mother of 5 loves to recommend this guide not only to people with chronic disease but to loved ones as well. "This book gives me so many great ideas on what to eat to help with my arthritis and lower the inflammation going on in my body, its a nice, clean way of eating without eating anything processed and full of sugar and carbs, which is excellent for your health, especially for people struggling with weight and struggling with terrible disorders like Diabetes, Cancer, Anxiety and Depression, etc. The recipes are so delicious and I really felt the difference!" she said.
Your All-In-One Guide
You don't have to plan and prepare every meal and snack for the entire week. Start by thinking about what might make your life easier. Dinner is frequently the case, but it might also be quick breakfasts or healthy snacks for you. It's possible that a mix of these things is at work. Begin with something simple that will make your week run more smoothly. You can start expanding your meal planning activities once you've gotten adjusted to your schedule.
This beginner's guide can help you produce meals that are shown to be beneficial in reducing inflammation, quick to prepare, and tasty in minutes. The Anti-Inflammatory Meal Plan for Beginners makes it simple to begin an anti-inflammatory lifestyle. This ebook provides you with all of the knowledge you need to get started on your anti-inflammatory journey without being overwhelmed.
It's also great for beginners, both in terms of nutrition and cooking. It includes over 40 dishes that are simple, effective, and delicious.
In so much misinformation about what we should consume to get rid of inflammation available, it's wonderful to read such a well-written and studied recommendations for a balanced, anti-inflammatory diet. It's author is an experienced practitioner who understands how hectic life may be and assists her readers in determining realistic alternatives for eating properly. The dishes are delicious, quick, and simple.
Here's What Customers Are Saying…
⭐⭐⭐⭐⭐
"The book begins with an overview of what an anti-inflammatory diet is, and what it all means. Helping one to understand can lead to someone making life changes. The book continues showing all the benefits of using this lifestyle choice As the book progresses, it shows what foods to eat and what to avoid. This may be a struggle because many foods that taste good are bad for the body. The book begins to show recipes of what is good to eat for the body. Many people love eggs. And there are a variety of egg recipes. There are many nuts, and seeds in a lot of these which are good for the body. For those who love such things as Tofu for breakfast, this book would be good for you. If you don't like tofu there are other options such as meats and fish. Overall, I enjoy this book and I hope others can find something they can enjoy eating!"
-Keith Justine
​
⭐⭐⭐⭐⭐
"I bought this book after a significant flare up from rheumatoid arthritis which left me hospitalised, unable to move. Since buying this book I've adjusted what I eat on a daily basis and added in things that act as an anti inflammatory. It has done wonders, I've noticed a real difference, possibly even more so than medication."
-Amy Beirhaus
⭐⭐⭐⭐⭐
"This is a great cookbook to purchase if you are looking to eat healthier, but still have great taste and flavor along with the healthiness of the meal. I loved that the introduction was so informative about the anti-inflammatory diet; the author even lists out reported benefits of switching to the anti-inflammatory lifestyle. One of these benefits was "less stress about what to eat." Meal planning with these healthy recipes will definitely help end the neverending "what's for dinner" question that plagues your family almost nightly. There are tips included to help you follow the lifestyle, which are helpful to those who find themselves often falling off of the wagon. There is a special section with tips on what foods to eat to follow this lifestyle, along with what foods to avoid to follow this lifestyle. There are too many under that "avoid" list that are sitting in my pantry, but it's never too late to start eating healthier!"
- Therese Julianne
​
⭐⭐⭐⭐⭐
"Amazing! A great way to start out a diet! Love this book, simple and very informative. Hope it will help to change my eating behavior. I absolutely loved the sheer number of recipes that were included in this cookbook! This is a fabulous cookbook to have in your arsenal. Plenty of recipes to choose from so that you won't have to keep making the same five meals over and over again."
-Fiero Smith
Written by Mel Vera. on February 20, 2022
⭐⭐⭐⭐⭐
"This is a complete guide to what you will need to start making critical changes to the way you eat! The authors make what could be challenging for most of us completely doable. They lay out a simple to follow plan including tips for how to prepare for change. Another plus is that most of the recipes contain less than eight ingredients. So happy I bought this book!"
Lilibeth Greichlend
⭐⭐⭐⭐⭐
"I absolutely love this book! For years I had constant pain throughout my body. All the test came back negative. I decided to go on an anti inflammatory diet and bought this book. The book breaks done your shopping list for you along with what to eat three meals a day, for 2 weeks and extra recipes. After one month, I lost 14 pounds, pain is almost gone, I am sleeping better, and my energy is up. I highly recommend this book to anyone that wants a life changing experience!"
Freya Miriam
⭐⭐⭐⭐⭐
"Even if you don't think you need an anti-inflammation eating plan, you will find many delicious recipes in this book. I admit we haven't tried most of them, but the recipes we've prepared have been delicious. There's a solid introduction to the concepts of anti-inflammation diets and the book gives many options for vegans, vegetarians, paloes, etc. The recipes are not super complicated and do not require many weird ingredients. Our naturopath suggested that my husband and I go on an anti-inflammation eating plan. I highly recommend this cookbook."
Tom Miller
⭐⭐⭐⭐⭐
"I found this book to be most helpful in planning recipes that definitely help to reduce inflammation and bring weight loss. I really wasn't expecting weight loss with this book but I shed about three pounds the first week. I found the recipes to be very easy to follow with easy to find ingredients. I also like that the recipes are economical as they repeat as leftovers throughout the plan. There are only two weeks of meal plans in the book and that might not be enough for those looking for a longer meal schedule. If you cook, you will be able to follow the additional recipes and make your own meals off of the allowed foods list. Some recipes can be bland but I fixed that by adding additional spices and seasonings. My main goal was to get help with finding easily prepared meals that would reduce my inflammation without sacrificing on taste. I feel this book did both and I am losing weight too. I do recommend the book if you are looking for simple recipes that you can fix over the weekend and eat on throughout the week."
Georgie Denlave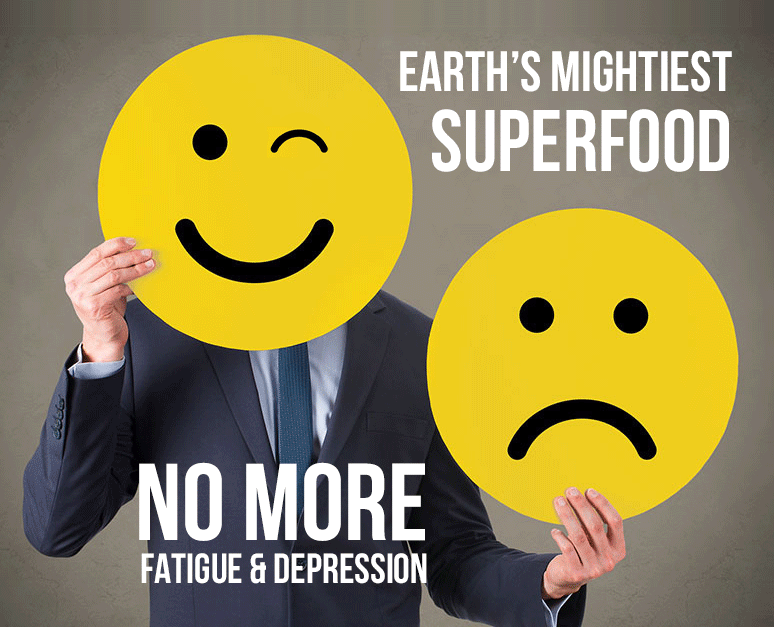 Keeping a Food Diary
Track what you eat, your emotions, activities, and your symptoms after eating. Anti-Inflammatory Meal Plan for Beginners include a guide for starting your food diary. If you notice patterns of symptoms after eating certain foods, you can try removing those foods from your diet. The diary also can be a good way to record what is going on in your life. Stress plays a role in chronic diseases. If you are aware that particular stresses bring on symptoms, you can try to reduce those stresses.
Nutrition for the Whole Family
Planning an anti-inflammatory meal for a week isn't only beneficial to you, but to your whole household as well. Eating anti-inflammatory meals is great for removing inflammation for patients that suffer chronic diseases and amazing for preventive care. Even without the benefit of preventive care, all meals in the Anti-Inflammatory Meal Plans for Beginners are healthy and good for your health and wellness.
All of these medical benefits, plus an additional practical benefit of not having to plan different sorts of meals for different people.