Grass-Fed Beef Gluten-Free Macaroni Pasta
Ingredients:
1 box Jovial rice pasta macaroni noodles

1 pound grass-fed ground beef OR, it's okay to use 1-½ pounds if you want a bigger meal/more meat

1-¼ cups coconut milk full fat

12 ounces button mushrooms or crimini, sliced; for low-FODMAP, use oyster mushrooms, or sub for zucchini

2 Tablespoons avocado oil

2 cloves garlic crushed or minced

1 inch nub fresh ginger root grated or very finely minced

1-½ teaspoons sea salt divided

½ teaspoon each: oregano and basil, dried; you may also use powdered rosemary

¼ teaspoon dried ginger

¼ cup fresh thyme , sage, rosemary or parsley, optional but recommended for a delicious and colorful garnish

1 cup pasta cooking liquid. After you cook the pasta, as it explains below, you'll measure out 1 cup of the cooking liquid, set it aside and then use it in the finished dish.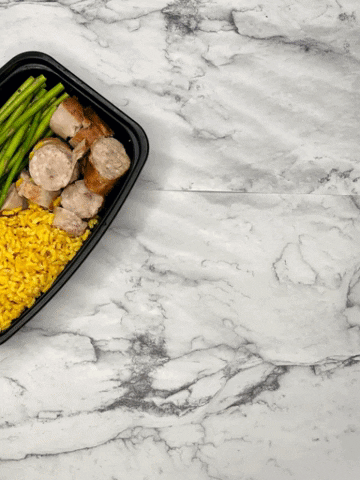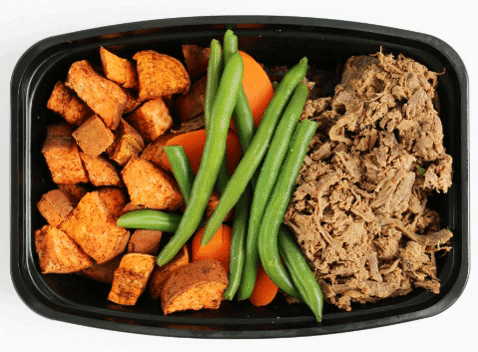 Instructions:
Pasta
Bring a large pot of water to a boil, to cook the macaroni noodles. While it heats proceed with the recipe.

When water comes to a boil, cook pasta according to package instructions, stirring occasionally. Both cassava and rice macaroni take about 11 minutes to cook. (Test for doneness by taking out one noodle, allowing it to cool a bit and eating it. It should be al dente, not too soft or mushy, but still tender and pleasant.) Before straining pasta, measure out 1 cup of the cooking water. Set aside briefly. Strain pasta through a colander into the sink. Pour the cup of cooking liquid back into the pot with noodles, cover, and set to the side off the heat while you finish the sauce.
​
Ground Beef and Mushroom Sauce
Heat (or melt) your fat in a large skillet, over medium heat.

Add the mushrooms and ½ teaspoon sea salt, stirring occasionally until just wilted and starting to brown, 5 to 8 minutes. Reduce the heat to low and cover, stirring every 5 minutes or so, for 10 minutes total.

Remove mushrooms to a bowl, using a slotted spoon. Keep pan hot.

Add ground beef and remaining 1 teaspoon sea salt. Cook over medium heat, breaking meat up with a spatula, until most of the pink is gone, about 6 minutes.

Reduce heat to low. Add the garlic, fresh ginger, dried herbs and dried ginger, and sauté an additional 1 minute, until fragrant.

Return mushrooms to the pan.

Add coconut milk, de-glazing the pan, as needed, as you stir it in.

Simmer, uncovered over medium-low heat, for 2 to 3 minutes more, just to combine and heat well.

To combine the sauce and noodles, choose whichever pot (your pasta pot or your sauté pan) is biggest or easiest to mix in. Pour the noodles into the sauce pan or the sauce into the noodles pan.

Toss gently so the pasta doesn't break, to combine well. Serve, topped with fresh herb of choice: sage, rosemary, thyme or parsley.
​
​
​